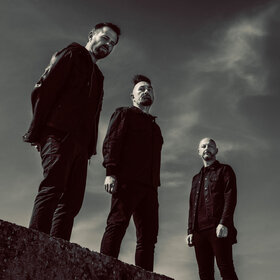 Verschoben
Bisheriges Datum:
Therapy?
Joseph-Belli-Weg 5-9
78467
Konstanz
Event organiser:
Kulturladen Konstanz, Joseph-Belli-Weg 5, 78467 Konstanz, Deutschland
Event info
Since 1990 and the self-release of their Meat Abstract single Northern Irish rock band Therapy? have lived through 'the troubles', a peace process, seven record labels, three drummers, a cellist and witnessed the widespread use of the mobile phone, a personal computer in every home, the internet, the introduction of WiFi, a single European currency, the rise and fall of baggy, grunge, britpop, nu metal and emo, released 15 albums and sold in excess of three million albums, had hit singles, collaborated with a myriad of artists including Ozzy Osbourne and David Holmes, toured the world many, many times and played countless live shows.

Amongst all this cacophony they've continued to plough their singular vision with a determination and wit making friends in the process. They intend to celebrate the last thirty years in all their sour glory while looking forward to the next events of history to unfold around them. Therapy? Celebrate their 30th anniversary with the release of 'Greatest Hits (2020 Versions)', an album of very special recordings of their UK Top 40 singles, recorded at the legendary Abbey Road Studios with producer Chris Sheldon (Troublegum, Semi-Detached, Cleave).
Location
Kulturladen Konstanz
Joseph-Belli-Weg 5
78467 Konstanz
Germany
Plan route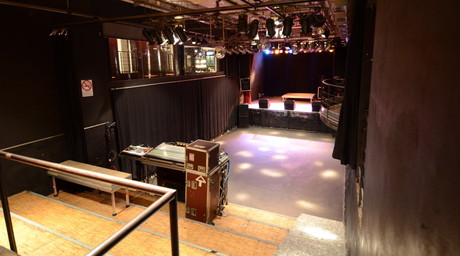 Der Kulturladen in Konstanz, kurz Kula genannt, ist ein soziokulturelles Zentrum im Herzen Konstanz. Getragen wird das Kula durch den gemeinnützigen Verein Kulturladen e.V, der sich seit über 30 Jahren um die kulturellen Bedürfnisse der Bodenseeregion kümmert.

Erstmalig eröffnet wurde der Kulturladen 1983 im ehemaligen Offizierscasino der Cherisykaserne. Anfänglich als Hobby einiger Musikfreunde gestartet, ist der Kulturladen heutzutage ein beliebter Club, der durch professionelle Strukturen schon längst fester Bestandteil der Konstanzer Clubszene geworden ist. In den Jahren 1995/96 erfolgte ein Umzug in neue Räume: der ehemalige Heizraum der Cherisykaserne bietet bis heute dem Kulturladen ein Zuhause. Nach dem Motto Qualität vor Quantität, können die Veranstalter stets Künstler für sich gewinnen, die sich weniger durch Massengeschmack als durch musikalische Qualität auszeichnen. So spielten bereits Rammstein, Fettes Brot oder La Brass Banda in den Räumlichkeiten des Kulturladens, noch bevor sie ihren kommerziellen Durchbruch feiern konnten. Der ehemalige Heizungskeller der Kaserne dient dabei als Veranstaltungssaal und bietet Platz für 500 Leute. Durch die multifunktionale Ausstattung ist der Raum flexibel einsetzbar.

Der Kulturladen Konstanz kann als selbstverwaltetes soziokulturelles Zentrum auf eine lange Geschichte zurückblicken. Ein Besuch im Kulturladen ist auf jeden Fall ein Muss!