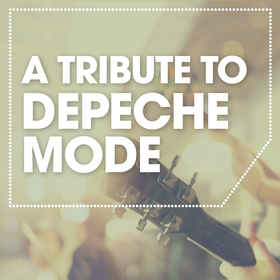 2023 haben Sie die Möglichkeit, A Tribute to Depeche Mode live zu erleben! Viele Coverbands sind hierzulande unterwegs, um den unverkennbaren Sound der englischen Synth-Pop-Rock-Gruppe auf die Bühne zu bringen. 

Seit Jahrzehnten ist Depeche Mode eine der erfolgreichsten Bands der Welt. Über 100 Millionen verkaufte Tonträger und Songs wie "Enjoy the Silence", "Personal Jesus", "Strangelove", "World in My Eyes", "Never Let Me Down Again" machten die Engländer zu der wohl beliebtesten Electroformation. 

Depeche Mode existiert seit 1980. Ein Jahr später erschien das Debütalbum "Speak & Spell", das in Großbritannien erste Erfolge feierte. Im Laufe der 80er-Jahre etablierten sich Dave Gahan, Martin Gore, Andrew Fletcher und der 1995 ausgestiegene Alan Wilder fest in der Musikszene. Mit Beginn der 90er widmete sich die Formation akustischeren Klängen. Auch nach der Jahrtausendwende reitete Depeche Mode weiter auf der Erfolgswelle. Bis heute füllen die Musiker die großen Stadien in allen Teilen der Welt und veröffentlichen regelmäßig neues Material.

A Tribute to Depeche Mode ist die perfekte Gelegenheit, die Musik von Depeche Mode in authentischer Art und Weise live zu erleben. Selbst Marilyn Manson und Johnny Cash coverten Hits der Synthie-Band. In passender Optik und mit authentischem Klang bieten angesagte Tributebands ein einzigartiges Konzert, das Sie nicht vergessen werden. Jetzt Tickets sichern!
Source: Reservix